66.900

€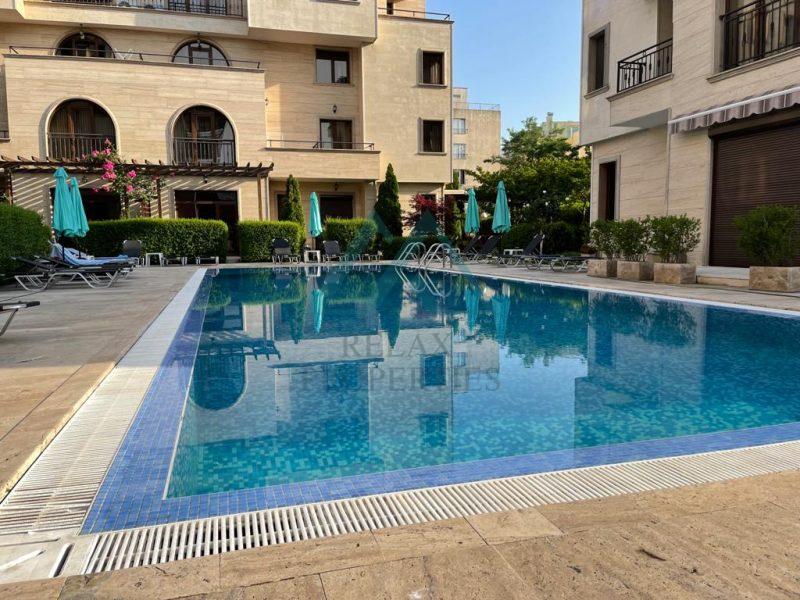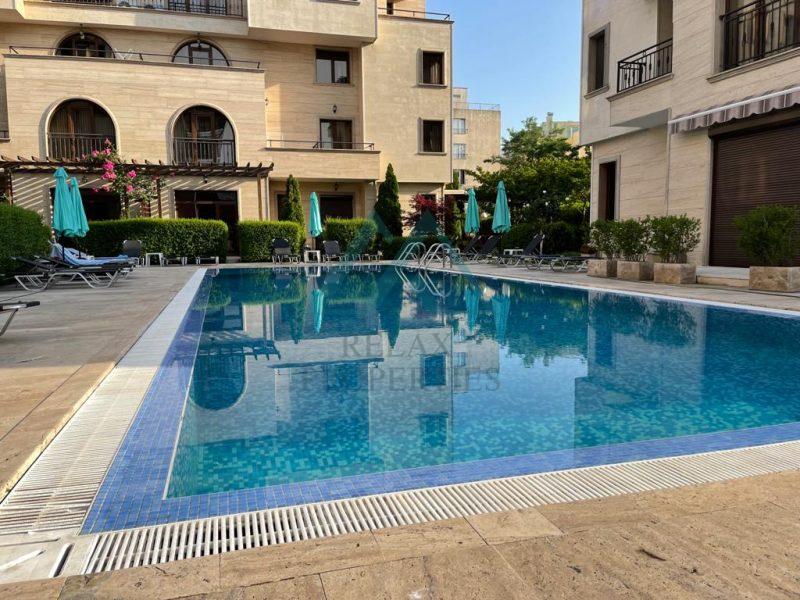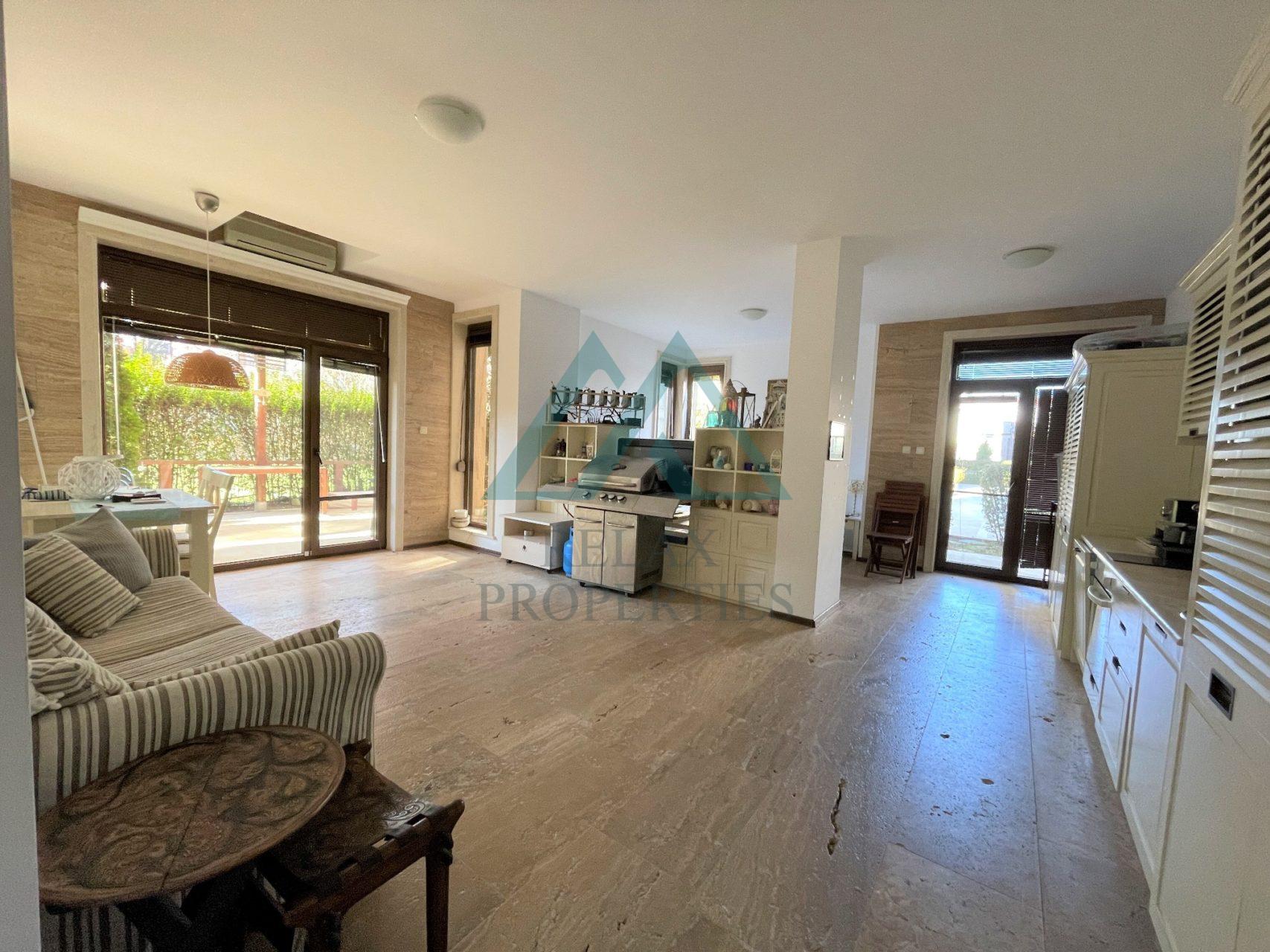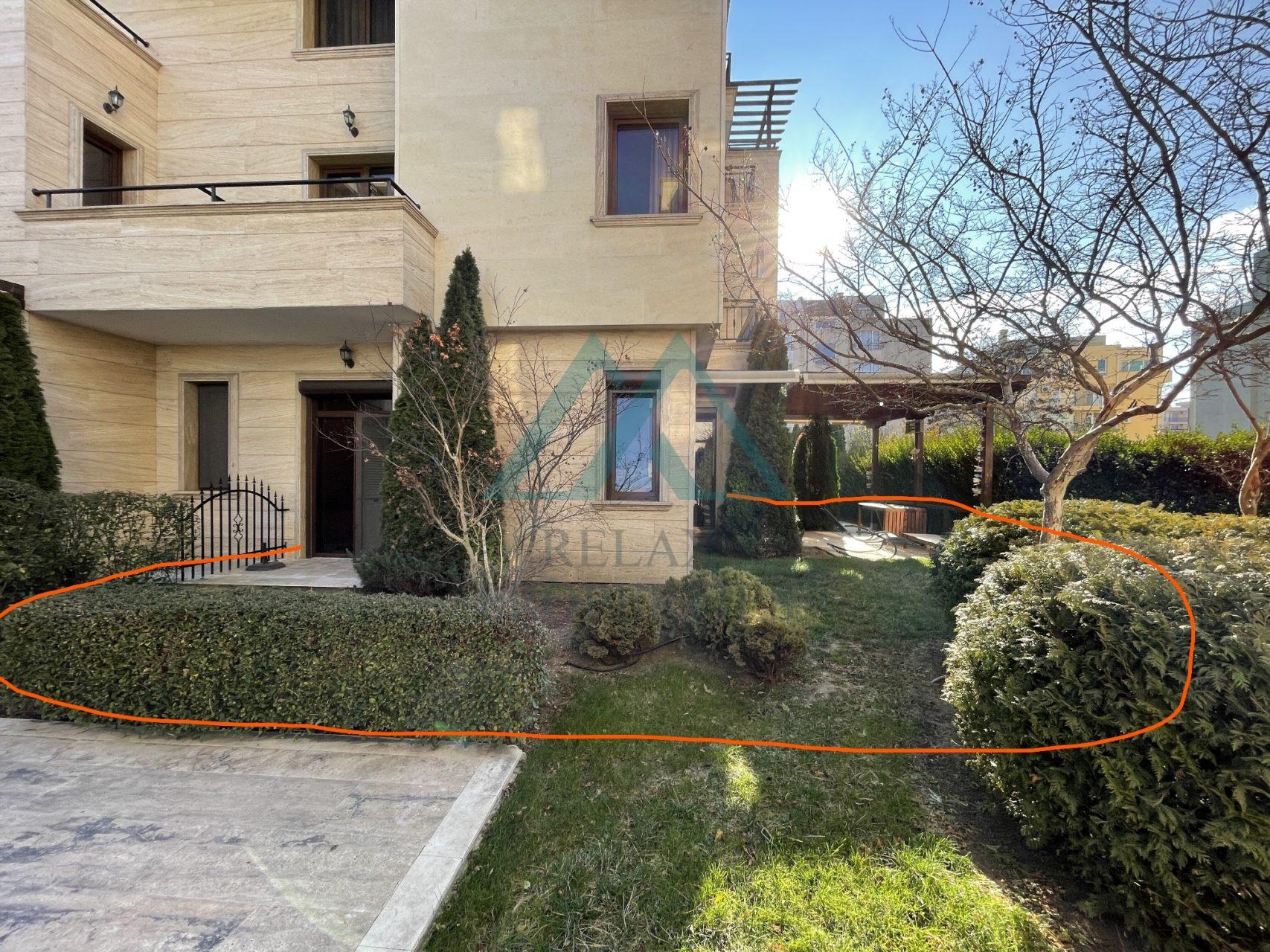 Large studio up to 54 m2, with private terrace and garden 60 m2, 3 * complex Amara, Sunny Beach
Reference number: B_2141
Layout: The studio consists of a bathroom / toilet, kitchen with living room, large hallway, divided part where the bedroom is located. Private terrace with garden about 60 m2. , on which there is garden equipment: large table with parasol, chairs, two deck chairs, large gas grill.
Area: studio – 54 m2, own garden 60 m2
Distance from sea: 550 meters from the beach
Location: Sunny Beach
Nearest airport: 30km Burgas
Floor: ground floor with terrace and private garden with an area of 60 square meters
Construction: brick
Annual fee: EUR 432
Civic amenities: complete – shops, bars, restaurants, market and more
Price: 66 900 € (complete price, including real estate commission)
Description:
Relax Properties offers you this beautiful corner studio on the ground floor with its own garden in the 3 * Amara complex on the Sunny Beach.
The studio consists of a bathroom / toilet, kitchen with living room, large hallway, divided part where the bedroom is located.
Private terrace with garden about 60 m2. , on which there is garden equipment: large table with parasol, chairs, two deck chairs, large gas grill.
The apartment has a separate direct access to the pool and a second exit to the terrace with its own lawn. The floor in the apartment is travertine stone, as in the bathroom and the sink and countertop are made of stone.
The apartment is sold fully furnished and equipped for year-round use. It has a convenient storage system, dishwasher, washing machine, oven, grill, coffee maker and large refrigerator. Excellent furniture quality. There is also a dimming system for a pleasant coolness.
The open layout of the property allows conversion to a 1-room apartment.
About the complex:
Amara is located in the southern part of Sunny Beach near Nessebar, only 500 meters from Bulgaria's most famous beach, Cacao Beach.
The Amara complex is built in a Mediterranean style. Stone travertine insulation has excellent insulating properties. The complex is cold in summer and warm and cozy in winter. The complex is suitable for year-round use.
Parking near the complex is free. There is a bus stop 100 meters from the complex and a pedestrian zone starts for connections to Nessebar and the next resort of Sveti Vlas. Many shopping opportunities such as the T-Market and the Janet Supermarket are very close by. This is an excellent offer, which combines the possibility of living all year round and an offer for further rental.
Location:
Sunny Beach is one of the most popular resorts in Bulgaria.
You can read more on our Blog here:
Podrobnosti
Property type : Studio / Apartment / Flat
Property price : 50 000 € - 100 000 €
Private Fields
Ribbon Modrý : Own Garden